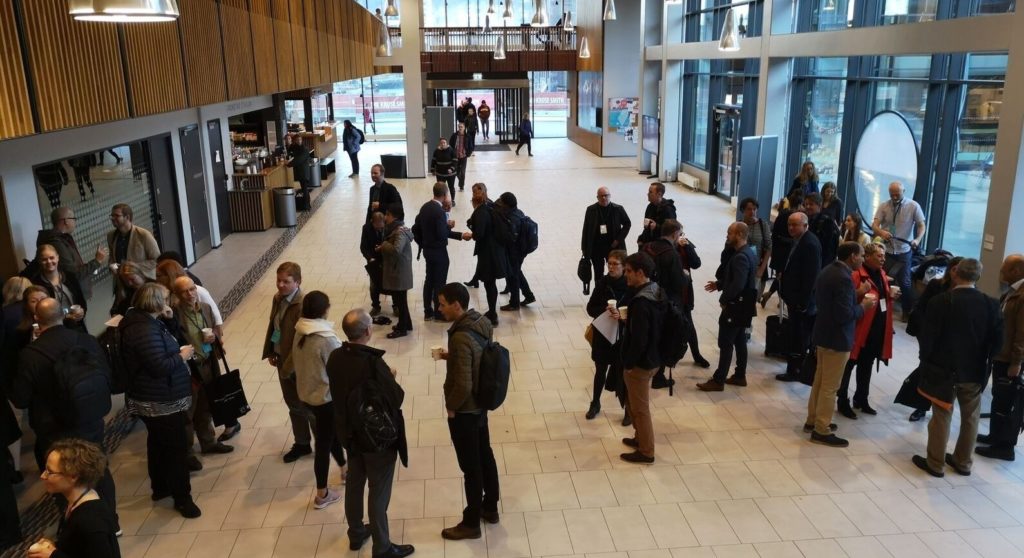 The terms multidisciplinary, cross-disciplinary, interdisciplinary and transdisciplinary are used to imply, in increasing order, different degrees of academic disciplinary synthesis and interaction. The latter, however, is the only one which aims to go also beyond all disciplines and understand the present world by achieving the unity of knowledge (Nicolescu, 1997). Further, it "[…] involves intense interaction between academics and practitioners in order to promote a mutual learning process between them." (Steiner and Posch, 2006, 4).
In this blog post, key takeaways from one of the most recent publications by Julie Thompson Klein, one of the most influential scholars in the field of Interdisciplinary Studies will be outlined. Her 2015 paper, entitled Reprint of "Discourses of transdisciplinarity: Looking back to the future", overviews the prominent discourses of transdisciplinarity, and the goal of this blog post is to briefly outline these discourses' implications for academics' engagement in the socio-economic environment.
Klein traces back the emergence of transdisciplinarity discussion to the first international seminar on interdisciplinarity in 1970, for which transdisciplinarity was defined as a common system of axioms (principles) for a set of disciplines. Such principles were understood as providing an overarching synthesis that transcend the limited scope of disciplinary worldviews. Klein explains that two of the interpretations of transdisciplinarity, suggested by Jean Piaget and Erich Jantsch during that seminar, consequently became most widely cited definitions of transdisciplinarity, and led to two of its three discourses, namely transcendence and problem solving discourses. In short, while the transcendence discourse seeks to produce a general theory of science and systems, the problem solving discourse puts strong emphasis on social  purpose. The third discourse, entitled transgression, serves the rhetoric of critiquing and reformulating the status quo imposed by dominant assumptions in scientific generation.
As Klein explains, the discourse of transcendence has included holistic approaches aimed at reorganizing the structure of knowledge towards unity, i.e. a universal scientific explanation. Some examples include systems theory, policy sciences, philosophy, and unification theories in physics.
The discourse of problem solving takes a pragmatic approach to address social missions by integrating knowledge and skills from all disciplines in large-scale projects and processes. Coproduction of knowledge with stakeholders in society is an obvious tenet in this discourse with the aim of solving complex problems that originate in society. Accordingly, an education model based on feedback between academic and non-academic system designers and innovators that leads to new categories of methods and tools forms the vision of transdisciplinarity.
Transgression, the third discourse, as Klein explains, "moves beyond instrumental integration" as it concentrates on scientific and systems uncertainties and high decision stakes. By renouncing of disciplinary truth claims, this discourse is related with the concept of Mode 2 knowledge production in which a "new social distribution of knowledge" occurs due to contributions from wider range of organizations and stakeholders in producing "socially robust knowledge". This approach transgresses the expert/lay dichotomy and therefore leads to new partnerships between academe and society.
As it can be understood from these indicative descriptions, the three discourses have some overlaps in their interpretation of transdisciplinarity. Taken together, knowledge integration across disciplines and societal stakeholders, creative and collaborative design of new problem solving methods, and basing all these around specific, large-scale real-world problems can be considered as the core of transdisciplinarity. The implication of transdisciplinarity for socioeconomic  engagement of academics, then, would be breaking internal as well as external organizational barriers (in academe) that function against knowledge integration, and opening up for a problem-oriented knowledge co-production mission together with peers and nonpeers.
Accordingly, exploitation of the synergy hidden within the transdisciplinary approach requires
redefinition of knowledge production strategies at both intra-academe and multi-stakeholder
knowledge society level. This not only calls for brand new research policies, but also for
unprecedented type of organisations designed according to the transdisciplinary work principles
in order to pursue its goals.
References:
Klein, J.T. (2015). Reprint of "discourses of transdisciplinarity: Looking back to the future".
Futures, 63, 68-74.
Nicolescu, B. (1997). The transdisciplinary evolution of the university condition for sustainable
development. Paper presented at the International Congress of the International Association of
Universities. Bangkok, Thailand: Chulalongkorn University. 12 – 14 Nov. 1997
Steiner, G. and Posch, A. (2006). Higher education for sustainability by means of
transdisciplinary case studies: an innovative approach for solving complex, real-world
problems. Journal of Cleaner Production, 14 (9), 877-890.